Dear ARCHITECT Readers,
After five rounds of voting, New York architect Richard Meier has been named the winner of this year's Arch Madness tournament.
Earlier this month, ARCHITECT compiled the 32 most recent AIA Gold Medal Winners into a bracket inspired by basketball's March Madness tournament. Instead of professional sports teams, our players were notable architects (last year's theme was buildings), and we the pitted the oldest winner against the most recent and then met in the middle.
Over the past two weeks, readers cast more than 7,192 votes in a total of five elimination rounds. In the final round, we saw Morphosis principal Thom Mayne, FAIA, go up against against Richard Meier, FAIA, of Richard Meier & Partners Architects. In the end, the abstract painter and architect beat out the SCI-Arc co-founder and trustee by 8 percent.
In each round, Meier beat out his peers by a bigger margin than Mayne, which you can see if you go back through the brackets, shown below. Only Julia Morgan in round three and Tadao Ando, Hon. FAIA, in round four gave Meier a valiant challenge. (Meier made it to the final over Ando with a mere four percent lead.)
Meier, one of the New York Five, is known for his stark, geometric structures. After receiving his B.Arch. from Cornell University in 1957, and spending some time in Europe, the young Meier worked for Skidmore, Owings & Merrill and then for Marcel Breuer. He opened his own practice in 1963 and went on to design iconic sites such as the Barcelona Museum of Contemporary Art in 1995 and the Getty Center in Los Angeles 1997, which catapulted his career. He was awarded the Pritzker Architecture Prize in 1984.
Select an architect to learn more and to vote!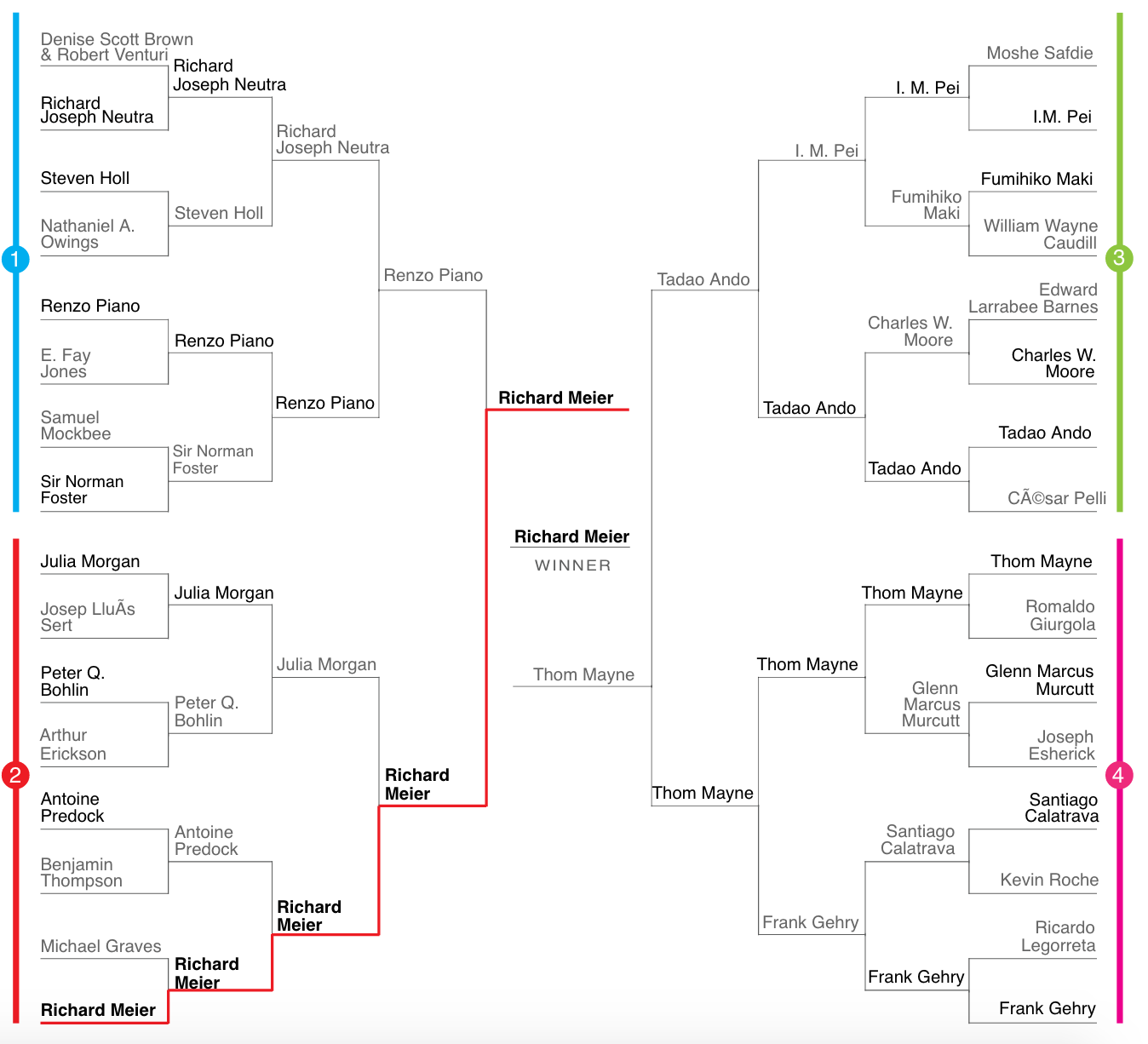 Learn more about Meier's work in ARCHITECT's Project Gallery.
The Atheneum in New Harmony, Ind., which won the AIA's Twenty-Five Year Award in 2008.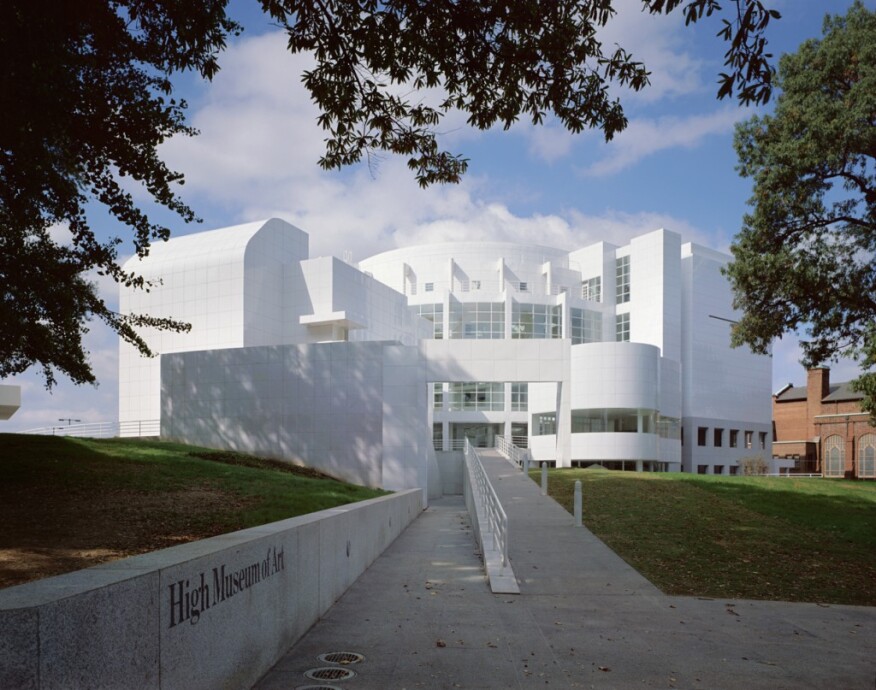 High Museum of Art, in Atlanta.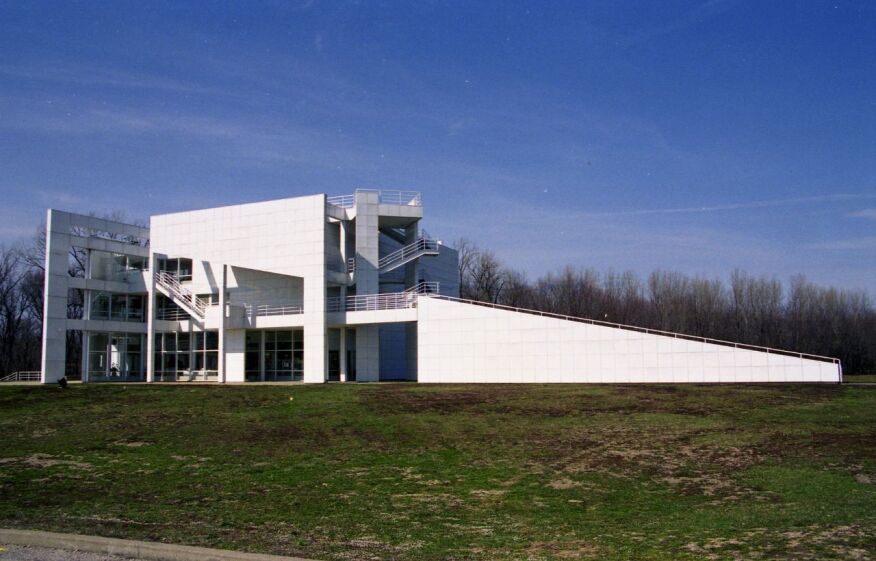 The Smith House, in Darien, Conn., which won the AIA's Twenty-Five Year Award in 2000.
The Reforma Towers, in Mexico City, which was given a Progressive Architecture Award by ARCHITECT.